Printer-friendly version
Our Beginning
Founded in 1978 when George Vranesh and Jerry Raisch first became partners, Vranesh and Raisch is one of the leading law firms in Colorado with a practice emphasis in water rights, water quality, environmental and related fields of law. The firm is a provider of legal services for governmental entities, businesses, ditch companies, individuals, and other attorneys with needs in these specialties. Our attorneys are experienced in all aspects of these substantive areas, including transactions, negotiations, permitting and regulatory compliance, and litigation. Additionally, although our lawyers do not work as lobbyists, we work with legislative and public policy issues related to the fields of law in which we practice.
Our Mission
Our mission is to provide outstanding, yet cost-effective legal services to our clients, while maintaining a healthy and dynamic practice in a relaxed and friendly atmosphere. Three of our partners have practiced together for over 30 years, and our newer partners and lawyers are laying the groundwork to continue the Vranesh and Raisch tradition in these and other practice areas. We combine experience and expertise with flexibility and technology to provide legal services of the highest caliber in the most efficient and cost-effective way possible. We concentrate on bottom line results which meet the needs of our clients.
Our Clients
Our clients are quite varied. They range from individuals needing water for their rural homes to cities and Fortune 100 companies needing advice for the development and operation of large projects. With many of our clients, we have had long-standing and ongoing relationships that extend over many years. This experience has allowed us to become familiar with the technical specialties that are an integral part of the legal issues we handle. We work constantly with engineers, hydrologists, geologists, water quality experts, and other professionals, and we work with business and policy managers to integrate our work with all dimensions of the legal and technical challenges facing our clients.
Our Team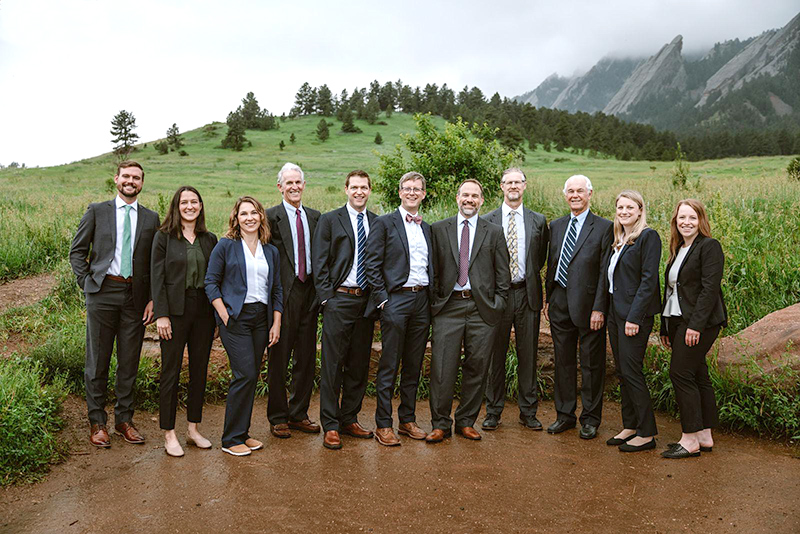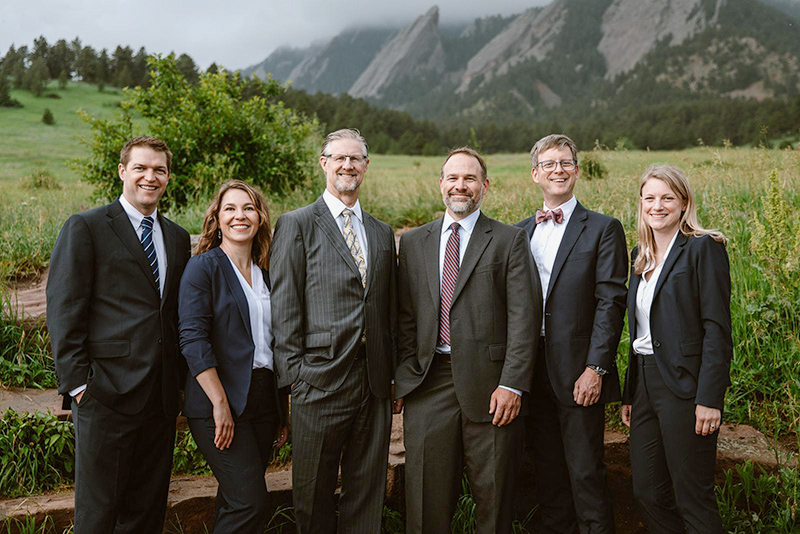 Aaron Ladd | Andrea A. Kehrl | Stuart B. Corbridge | Pete Johnson | Gabe Racz | Justine C. Beckstrom